SERVING CALGARY, AIRDIRE AND OKOTOKS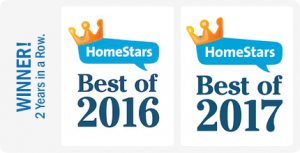 GET A FREE ROOFING ESTIMATE
Fill out the form below to get a free estimate today.
#1 Roofing Contractors in Calgary
Legacy Exteriors understands that a roof is not just a roof. It's your first line of defence against the harsh Canadian elements. Calgarians need to know and trust that their roof can keep out the rain, the snow and stand strong against blistering heat. That's why we at Legacy Exteriors are all about quality.
We've been serving the Calgary area for over a decade. Our focus has always been total customer satisfaction. We accomplish this with transparent practices, accurate estimates, quality craftsmanship and we top it off with an iron-clad 5-year warranty. You can trust Legacy Exteriors with all of your residential roofing needs.
The first step in our process is sending a Legacy representative to your home to provide you with all of the information you need to make a proper, informed decision that you're comfortable with.
After all of the decisions have been made the process is really straight forward and if you need the same quality service for your Stucco Painting in Calgary, give us a call.
Call now to speak with our roofing contractors
Premium roofing, made affordable.
Step 1 – Deck Preparation & Tear Down
Legacy will provide a container for disposal of existing roofing materials.

Legacy will remove and dispose of any existing shingles down to the roof deck. We will remove the existing flashings, vents and pipe flashings on your roof.
Step 2 – Flashings & Roof Repair
The roof deck is the structural surface over which the roofing materials are applied. The roof deck should be a smooth, solid surface, which will permit the shingles to be securely fastened. Warped or uneven surfaces are difficult to work with during a re-roof and create an unprofessional looking finished project.

Legacy will Inspect the entire roof deck before the installation of the new shingles, we will re-nail protruding roof nails and clean the roof deck to allow for a smooth surface.

Legacy will replace any rotted or damaged roof boards, plywood or OSB (Oriented Strand Board).

To help prevent leaks from occurring, corrosion-resistant aluminium flashings are installed to the edge of the eaves.
Step 3 – Ice & water shield – Information & Installation
Ice and Water Protectors are used for waterproofing and preventing water penetration from ice dams or wind-driven rain.

Our products have a slip-resistant surface for safe application.

Tear-resistant membrane.

Reinforced with glass fiber for extra strength.

Self-adhesive for watertight sealing.

Self-sealing around roofing nails.

Meets building code requirements.

Legacy will apply the Ice & water shields into valleys, dormers, eaves, hips, ridges, chimneys, vent stacks, rake edges, and around any skylights.
Step 4 – RoofGard-SB Information & Installation
IKO RoofGard-SB is a premium-quality synthetic underlayment and is the most advanced underlayment available in the industry today.

Made of synthetic material.

Completely waterproof; because it's coated, top to bottom with polyolefin, for superior weather resistance.

Advanced, three-layer structure: provides outstanding strength, durability and tear-resistance.

Some underlayments wrinkle or buckle when they're applied. Legacy prefers to use RoofGard-SB because it will never wrinkle or buckle permitting shingles to lay completely flat once applied, further enhancing the look of your roof. Your shingles will look great, year after year.

RoofGard-SB directly self-adheres to ice and water shields laid down in the previous step.

Legacy will install RoofGard-SB over your entire roof for superior waterproof protection.
Step 5 – Install Valley Flashings, Ventilation, Shingle & Ridge Caps
Flashing is crucial in areas that must be watertight. This is the most common reason for roof leaks. Fresh new colour coded flashing will be installed into every valley of your new roof system.

Good ventilation creates a cooler attic in the summer and a drier attic in the winter and it helps prevent ice dams. All existing ventilation is removed and replaced by Legacy professionals.
Shingle Application:
Legacy will begin shingling with a starter strip, we recommend using IKO Leading Edge, a starter course shingle that has already been cut to size.

Legacy recommends Cambridge 30 or Cambridge LT shingles for the re-roof application.

Cambridge 30 shingles offer premium looks, not price. Durable heavyweight architectural shingles that perform as great as they look.

Cambridge 30's carry a limited 30-year warranty.

Cambridge LT is the ultimate in beauty and protection. They're IKO's thickest, heaviest architectural shingle.

The Cambridge LT has a limited lifetime warranty.
Step 6 – Cleanup & Inspection
All work performed by Legacy will be in accordance with manufacturer's recommendations and guidelines set by local building codes.

At the end, your property will be completely swept of all materials and tools. Your property will look as it did before the work ensued, paying extra attention to any nails or dangerous objects lurking in the grass or walkways.
These guys are amazing, unbelievable work.
Very hard working, very polite & courteous. Have done an amazing, excellent job. House looks brand new! Thanks.
Legacy's specialty is stucco work and painting. Your Home owners association recommends this company for any work you may have.
Diamond Cove Homeowners Association
Excellent!
Dennis / Joan Yaholnitsky
Terrific job! Excellent effort & quality!
Very good workers. Very helpful + friendly
Thank you. The crew Alberto and Diego and others were so good - efficient and excellent work ethics. The job is lovely. We are very happy.
Overall, an excellent job
The painter's crew were very good once they arrived on the job site.
These guys are the best! Highly recommended! Great job!
Legacy Exteriors uses time proven, guaranteed products and materials with warranties ranging from 30 years and beyond. Our selections of products are years beyond current "industry standards."
CAMBRIDGE 30
For durability, low maintenance, and great looks at a very attractive price, look to our Cambridge premium architectural shingles. Cambridge shingles are built to last. Double-layer construction and a tough, modified sealant provide for superior tear strength values and greater resistance to high winds. Cambridge shingles are manufactured in a larger size then other shingles, with the added exposure enhancing the shake-like appearance. Cambridge is available in a unique, computer generated color blends.
Product Specifications:
Heavyweight fiberglass asphalt shingles

Architectural shingles

Cambridge 30 AR features an algae resistant granule

Class "A" Fire Resistance Rating"

Limited warranty coverage up to 112 km/h

Product meets IRC wind code requirements

Limited 30 Year Warranty

5 year IKO "Iron Clad" protection
CAMBRIDGE LT
IKO Cambridge LT laminated fiberglass asphalt shingles are the pinnacle of the Cambridge line, for performance and protection. Their extraordinary dimensional thickness creates a high-definition, natural "shake" look and profile. A double-layer construction of extra-heavy fiberglass mat (among the heaviest in the roofing industry) combined with a tough modified sealant that provides superior strength, durability, wind and weather-resistance. Protection against unsightly algae streaks is built right in with the algae resistant granules. Thanks to their extra-large size, these shingles save on installation time, overall making them a very affordable choice for any home.
Product Specifications:
Extra heavyweight fiberglass asphalt shingles

Architectural shingles

Cambridge LT features an algae resistant granule

Class "A" Fire Resistance Rating"

Product meets IRC wind code requirements

Limited LIFETIME WARRENTY

10 year IKO "Iron Clad" protection
RoofGard-SB (Superior, synthetic underlayment)
When it comes to protecting your home, what's underneath counts! RoofGard-SB is made of a synthetic material that is completely waterproof. It is the most effective water-shedding barrier under any shingle. Even in cold weather, it's incredibly flexible, and easy to work with. RoofGard-SB also has the slip-resistant surface, which allows our roofers to work on your roof safely. RoofGard-SB is minimum standard in all our roofing packages.
Get in Touch With Us Today
GET A FREE ROOFING ESTIMATE
Fill out the form below to get a free estimate on the price to replace your roof in Calgary, Airdrie or Okotoks today.