Top-Rated Exterior Renovators
SERVING CALGARY, AIRDIRE AND OKOTOKS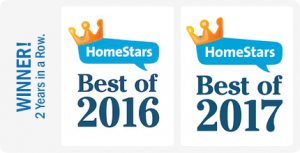 Fill out the form below to get a free estimate today.
Serving Calgary Since 2007
Legacy Exteriors has provided exceptional exterior renovation services in the Calgary area  for over a decade. We provide quality stucco painting & repairs, residential roofing and window cladding at reasonable prices with outstanding service and attention to detail.
Call Now for a Free Quote
Every exterior renovation project by Legacy Exteriors is a team effort. Our designers, contractors, and experienced craftsmen will work together to bring the vision you have for your home to life. 
Whether you're choosing a renovation company out of necessity or because your home needs an update, you can feel confident that Legacy Exteriors is the right choice. We offer new roofing and roofing repairs; exterior window cladding; and stucco repair and painting. Our highly-skilled professionals are experts in their field and will get the job done right. 
Trust us to get your home looking like new and ready to weather any storm. 
Don't hesitate! We offer a free estimate for all of our services, and our extensive customer reviews and accolades speak for themselves. When you choose Legacy Exteriors, you're choosing the best exterior renovator in Calgary.
We've been the #1 choice for stucco painting in Calgary for more than 12 years. Quality is key! Quality preparation, quality paint products, and quality application ensures that we get the job done to your complete satisfaction.

Anyone who has ever tried painting stucco siding will know it's a challenging task. With its uneven surface and hairline cracks, the material requires special masonry primer and paint, as well as the hand of a skilled, experienced stucco painter. If the right primer isn't used, especially on a surface that has never been painted, the finished look may, in fact, look unfinished. The paint may soak in or take more coats than necessary, giving it a thin and unattractive appearance. If the wrong type of paint or application is used, it may result in wasted time and money. The paint job will likely need to be repeated sooner than planned, if not immediately. Avoid these common pitfalls by calling in the experts at Legacy Exteriors.

Our company is also proud to hold a reputation as the #1 choice for stucco repair in Calgary. This cement-based siding is renowned for its energy efficiency, and that's what makes it a popular choice. Don't trust your stucco repair and rejuvenation to just anyone. Ensure that any major holes, cracks, or staining are fixed right the first time by contacting us today.

Legacy Exteriors can make your stucco siding look like new and keep it that way!
Legacy Exteriors is Calgary's #1 choice for residential roofing solutions. Our extensive knowledge, professionalism, and overall experience will ensure that you get the best roofing solution available.

There are several roofing options available in the Calgary area, and our experts can help you choose the one that's right for your home. Whether you're facing an unexpected repair that requires a quick, affordable, and durable solution or you're looking to change your home's aesthetics, Legacy Exteriors can help!

Our quality roofing products come in many styles and colors to suit your personal taste and make a cohesive aesthetic with the rest of your home. They are easy to install on even the largest, most complicated roof structures. Other materials may need to be cut to size, oftentimes off-site, and the smallest mistake will result in delay.
We only use products that are time tested, and far exceed the industry standard. From our shingles to our underlayment, our products are built for performance and protection. All our residential roofing products come with warranties ranging 30 years and beyond.

We know what we're talking about when it comes to attractive, long-lasting roofing options. Let us help you choose the right one for your home! When looking for a Calgary Roofing Company, Call Legacy Exteriors today.
Our window cladding solutions are a perfect match for any home in need of some updates. The experts at Legacy Exteriors can take your windows from chipped and faded to clean and sleek in half the time and for a fraction of the cost of traditional window replacement. Our professional painters can ensure a perfect match to your home's existing style.

Legacy Exteriors is proud to offer window cladding in Calgary. Also called window capping, this process involves placing a more durable material over the existing, weaker material, protecting it from the elements and improving the home's aesthetic.

Window capping in Calgary is most often done over wooden window frames, which are very susceptible to mold and water damage. This is not an ideal choice for frames that are already deteriorating, as it may simply trap the existing mold and moisture within the cap. Think of it as added protection that will extend the life of your windows for about half the cost of total replacement.

Cladding, or capping, is done using a strong, weather-resistant material such as vinyl or aluminum. Help increase your home's energy efficiency and overall appeal by contacting Legacy Exteriors for a free estimate today.

And don't forget—we can paint these caps any way you'd like! Your house will be better protected and still look great.
Top Rated Exterior Renovations
   Legacy Exteriors is Calgary's #1 stucco rejuvenator and residential roofer! Whether you're looking to install a new roof, refresh the original appearance of your home, or change the colors completely, renovating your house with us will do wonders for the look of your home. 
From our detailed written estimate to the final inspection, we make every effort to ensure your total satisfaction. ​

Legacy is reliable and affordable. Appointments are available at your convenience with professional, knowledgeable, and experienced staff. Painting is our passion.
These guys are amazing, unbelievable work.
Very hard working, very polite & courteous. Have done an amazing, excellent job. House looks brand new! Thanks.
Legacy's specialty is stucco work and painting. Your Home owners association recommends this company for any work you may have.
Diamond Cove Homeowners Association
Excellent!
Dennis / Joan Yaholnitsky
Terrific job! Excellent effort & quality!
Very good workers. Very helpful + friendly
Thank you. The crew Alberto and Diego and others were so good - efficient and excellent work ethics. The job is lovely. We are very happy.
Overall, an excellent job
The painter's crew were very good once they arrived on the job site.
These guys are the best! Highly recommended! Great job!
Get in Touch With Us Today
For a reliable, professional exterior home renovation company that boasts a stellar reputation, look no further than Legacy Exteriors in Calgary. Keeping homes looking brand new, while finding affordable, innovative ways to keep them weatherproof as well as energy-efficient, is what our company is all about.
Our stucco painting and repair services are second to none. The window cladding service we offer has saved homeowners thousands of dollars when compared to the alternative of window replacement. And our roofing experts have your house covered—literally! 
Don't wait! Contact one of our helpful representatives today with any questions or to set up an appointment for a free consultation and estimate. Our exterior repair and renovation experts, and the home of your dreams, are just a phone call away. 
Fill out the form below to get in touch with Legacy Exteriors